Stuffed avocado with shrimp, a delectable seafood sensation!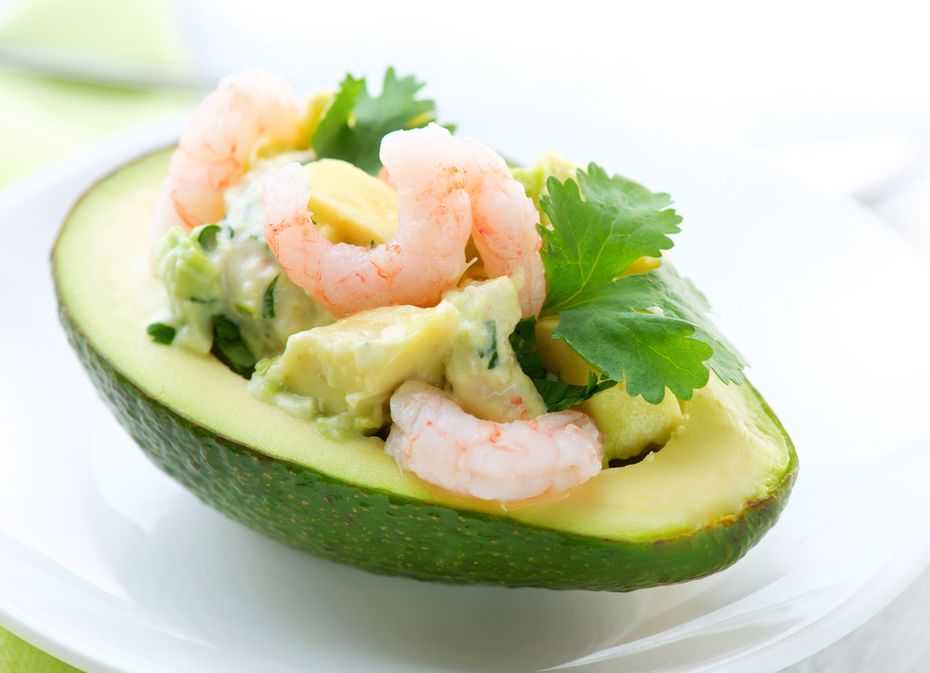 Ingredient
1 lb. of shrimp
1 soup spoon of cumin
1 paprika soup spoon 
Olive oil 
1 1/2 soup spoon mayonnaise
1 1/2 soup spoon Greek yoghourt
2 lime 
2 soup spoons of orange juice
2 to 3 soup spoons of red peppers and yellows, thinly sliced 
2 soup spoons of red, thinly sliced onion 
1/4 spoon with powder tea of Chile 
Salt, pepper 
Add a pinch of coriander 
1 clove of garlic, peeled and chopped 
A teaspoon of red wine vinegar 
2 ripe avocados, scoop content carefully to preserve the shells
Preparation
In a bowl, combine shrimp, cumin and paprika.
In a skillet, heat the olive oil and cook the shrimp for a few minutes only.
Mix mayonnaise, yoghourt, lemon juice, orange juice, bell pepper, red onion, pepper, salt and black pepper in a bowl
Using a blender, mix the coriander, garlic, lime juice, red wine vinegar, olive oil and salt.
Add the shrimp to the creamy sauce.
Fill the inside of the avocado shells with the shrimp mixture
Pour the sauce with coriander on top